Pickles & Miso
This sweet bunny couple adopted in Jan 2020 is coming back because their last human had to move across the country. Of course, this is no fault of their own. They're easygoing bunnies with great house habits and will fit in beautifully to their new forever home.
Pickles and Miso are a bunny couple very much in love. They spend much of their time together grooming, lounging, and eating in their shared hay box. Originally from the Mar Vista Rescue of 2019, they're most likely in the 3-4 year old range. Because of this difficult beginning, these two are definitely "no touch" rabbits and are well suited for a no children home where they will have plenty of peace and space to do their own thing.
Pickles, the agouti boy, is the more outgoing one with a curious personality. He will like to give you a sniff or two just to see what you're doing or, once you have built some trust, hop up on the couch to visit. He definitely doesn't love to be pet however and will hop away for invading his personal space, although he can be coaxed to stay with a treat. Once Pickles is comfortable, he'll run, binky, and flop everywhere, staking a claim to "his" space.
Miso, the brown girl, definitely does not trust humans and prefers to be left with her boyfriend. However, she is VERY treat motivated and with lots of patience and care can be convinced to allow an occasional head pat if there's a slice of banana involved. Provide Miso with lots of places to hide, some grass mats to dig at, and willow toys to chew, and she will be very happy.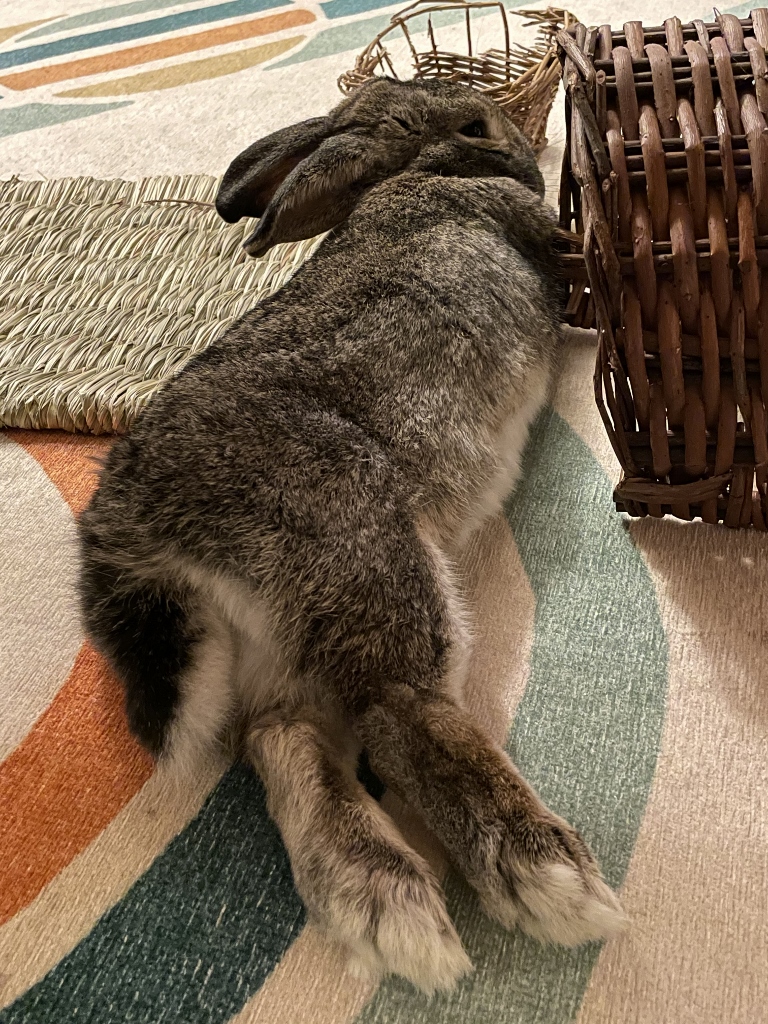 Adopt Us