Uno
Uno was rescued in city of El Monte during two days before Easter. He went under a truck in heavy traffic. His rescuers chased him on ongoing traffic for 20 minutes straight. Thankfully he was caught and although his emergency foster home had no bunny experience, she has taken care of him, learning every step of the way.
Uno likes being petted on the head and body, but he doesn't like being smothered.
He's a sweet boy when he's in the mood!
We don't know his age; the veterinarian thinks under a year. He is medium small size. And he's getting handsomer every day as the previous neglect wears off and his beautiful new Spring coat grows in. Now we hope he can be in a better place and make others happy, and they can give him the love and care he deserves, forever.
He has been neutered and vaccinated for RHDV2, and is now available for adoption! Thank you to his current foster mom for helping keep him safe and out of the animal shelters.
Here is the terrified little guy right after being pulled from the middle of traffic: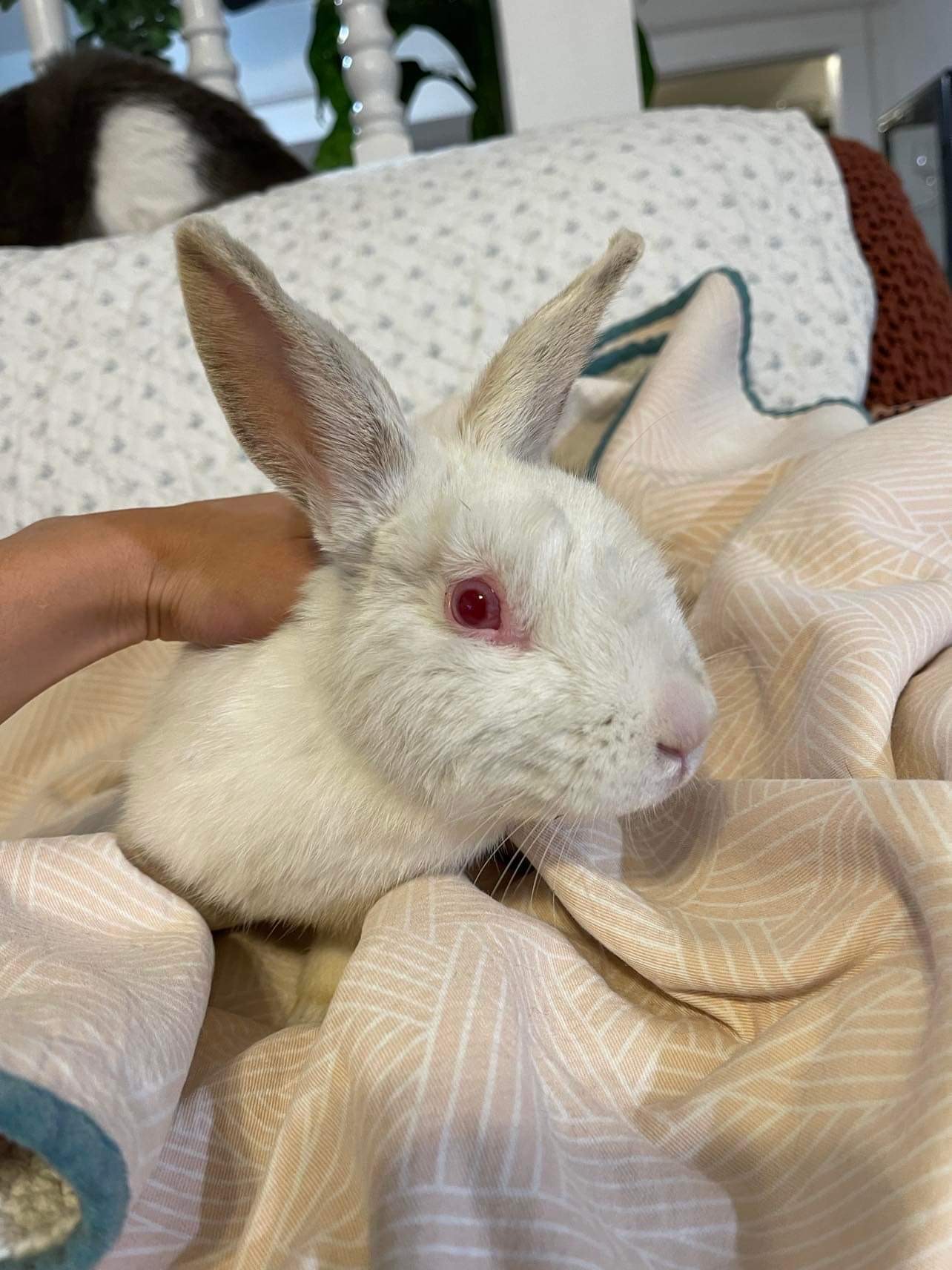 Adopt Me