Pavlova & Baryshnikov
Baryshnikov (formerly Carrot Nose) has fallen madly in love with Pavlova. They are now adoptable as a pair from larabbits.org
Pavlova is from a neglectful school situation. We are going to make sure they find a humane home to live out the rest of their lives. They are now middle aged bunnies.
Here's Pavlova in their hiding box: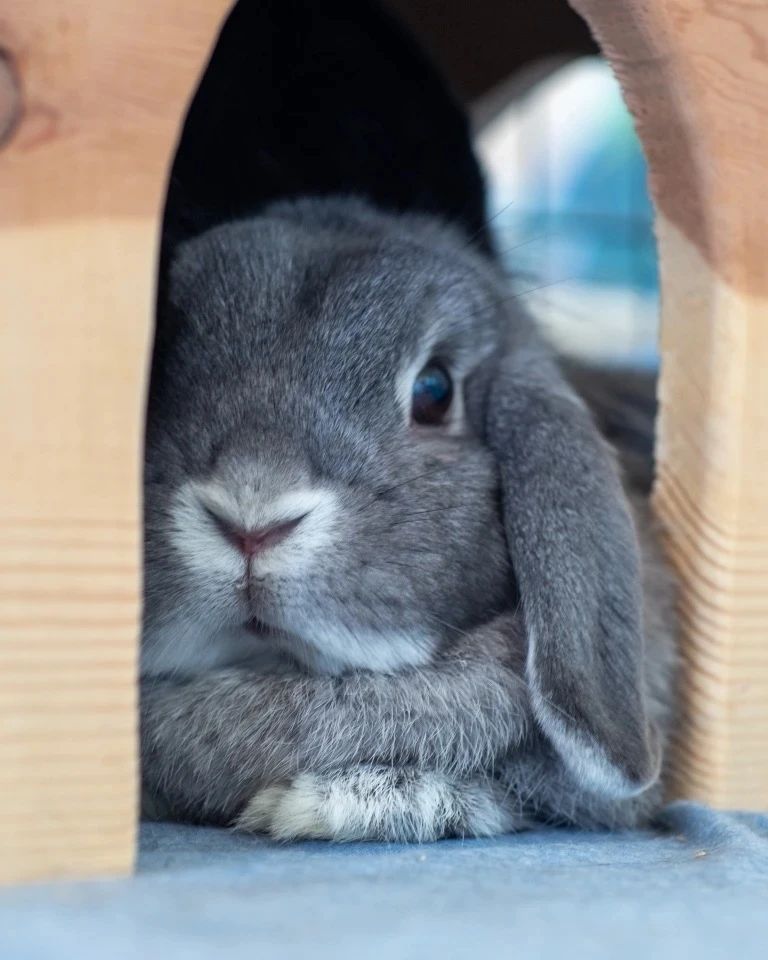 And here's Baryshnikov: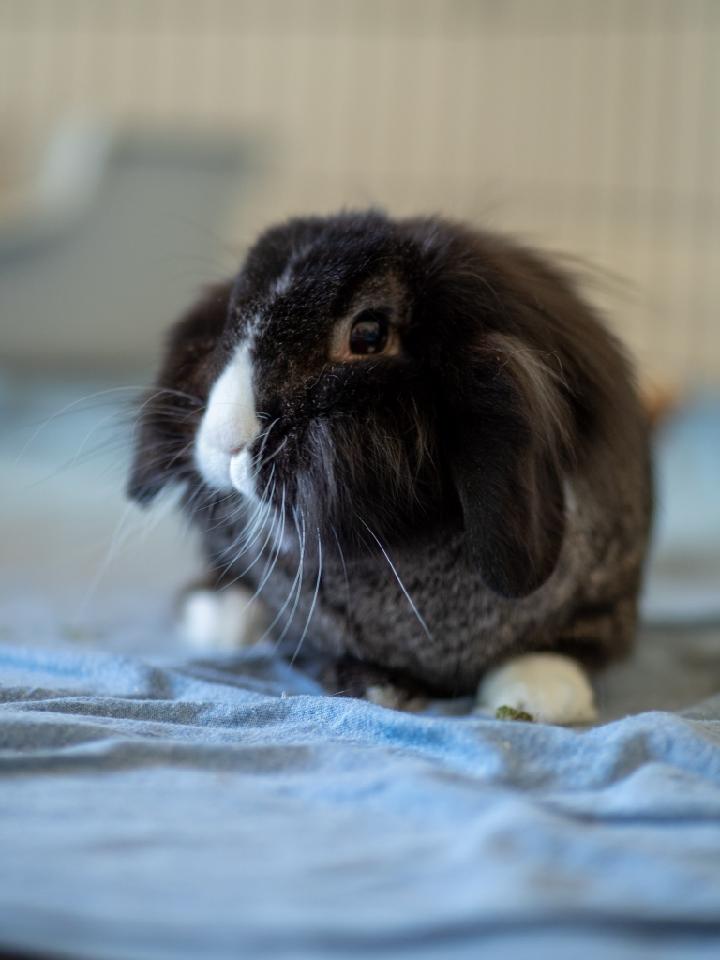 Adopt Us