Wobbles
Wobbles got his name from being a bit wobbly after rescue. After veterinary care, he's now stabilized, and his foster mom says he's less scared than before. What he really needs is a foster-to-adopt or a forever home. When you're not 100%, the last thing you need is more stress in your life from moving. Who can relate?! Adopt this handsome fellow and commiserate together.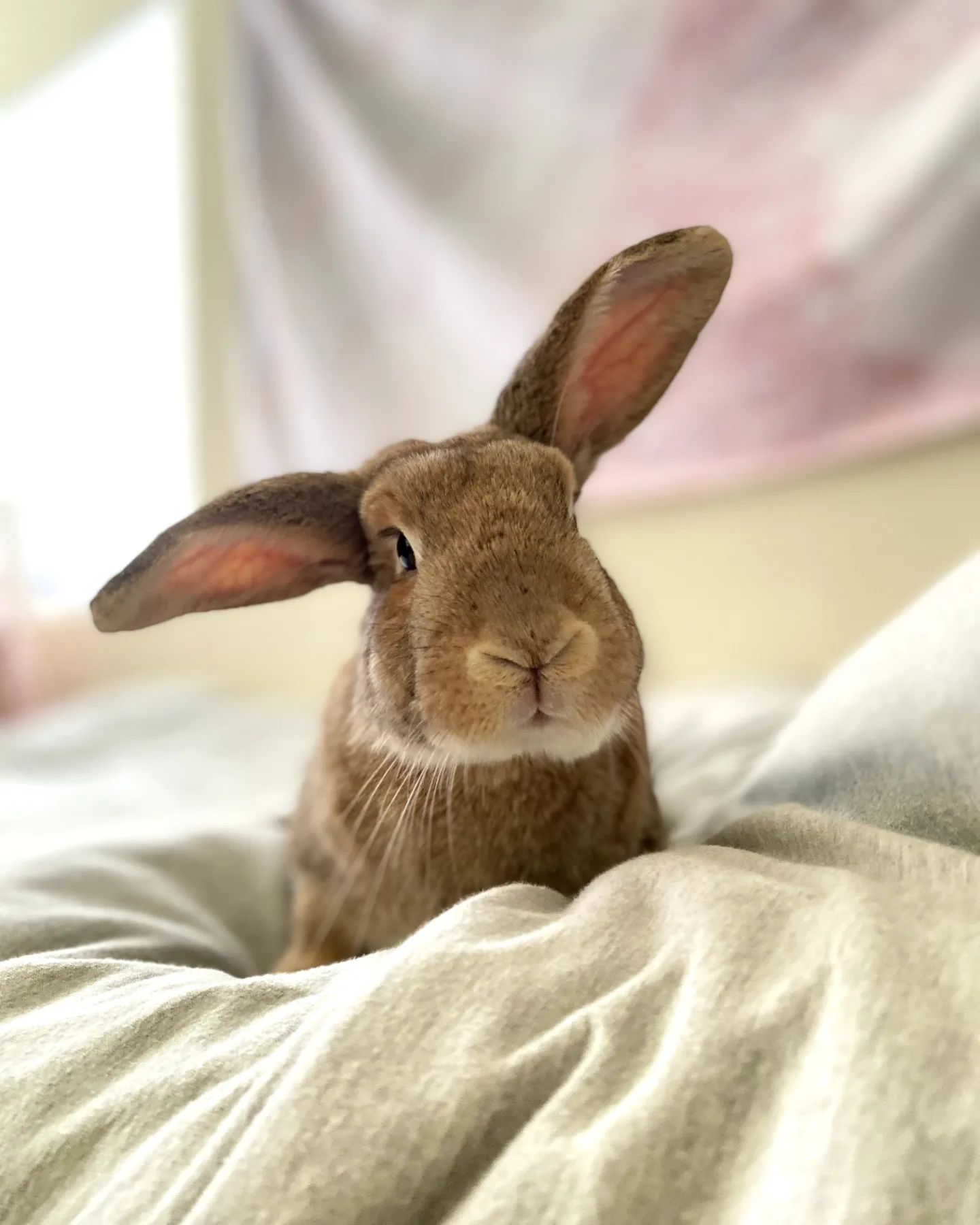 Here's an update from his foster mom: Wobbles seems to be doing well-- still a bit shy and likes to be in his hidey-house a majority of the day but becomes much more friendly and bold when free roaming. He also seems to be very good at using the litter box. Wobbles also rarely chewed the carpet, and it seemed to be only under our couch, which I have managed to block off and hasn't been an issue since the first week or so. He is well-behaved in keeping his pen looking neat and the sheet/tarp kept nicely on the floor.
Thank you to Angela for the update and for the adorable photos!
We ❤ and appreciate all our bunny foster parents. Thinking about fostering? Info here.
Adopt Me