Paloma
Update: Paloma is adopted pending bonding. We'll keep this site updated, so keep checking back. Or look at some of our other adorabuns!
Beautiful Paloma got her name from those cute floppy ears that make her look like she's flying when she hops. She isn't a "purebred" Lop which is actually good, because her ears sometimes go up, which is not only adorable, but also helps minimize ear infections. She's extremely adventurous and always willing to check out new people! Here is her video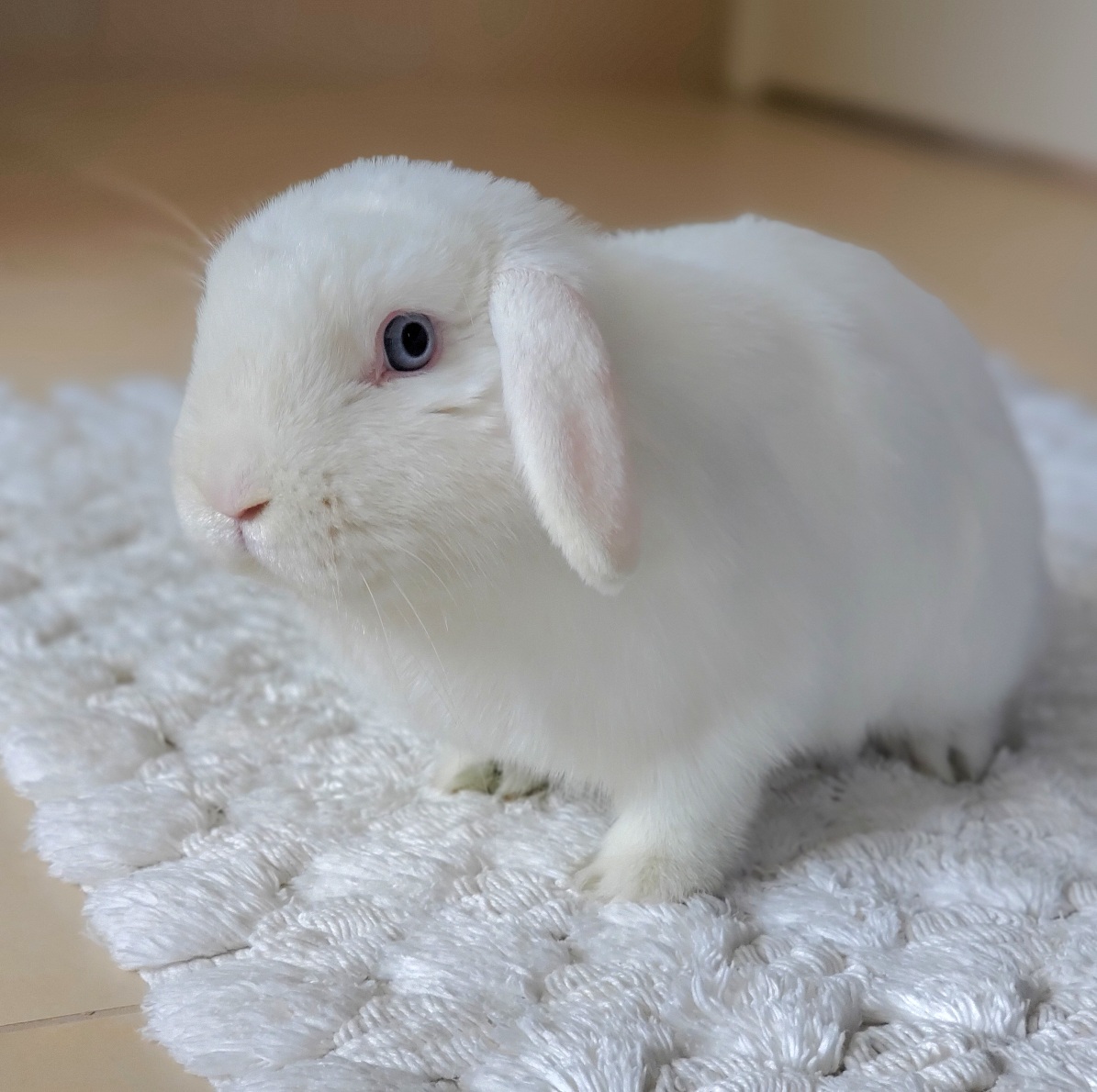 She has lots of energy and potential—she's still young, probably around 8-10 months of age in March 2023. Like all our bunnies, she's vaccinated for RHDV2, neutered, microchipped and litterbox trained.
Adopt Me