Huey & Diamond
Diamond and Huey met each other on a blind date and fell in love instantly. They are both shy on their own but together make a perfect couple. Huey was rescued from an outdoor pen on a winery and was very timid until he found his true love, Diamond, who has become his protector against the travails of the world. They will become a welcome addition to a family who wants to be in the presence of a beautiful love story. Huey's a long-term survivor of head tilt, doing fine now. They are both smallish rabbits in the middle-age range, neither young nor old, the perfect age to be a house bunny.
Here is Diamond before she found Huey: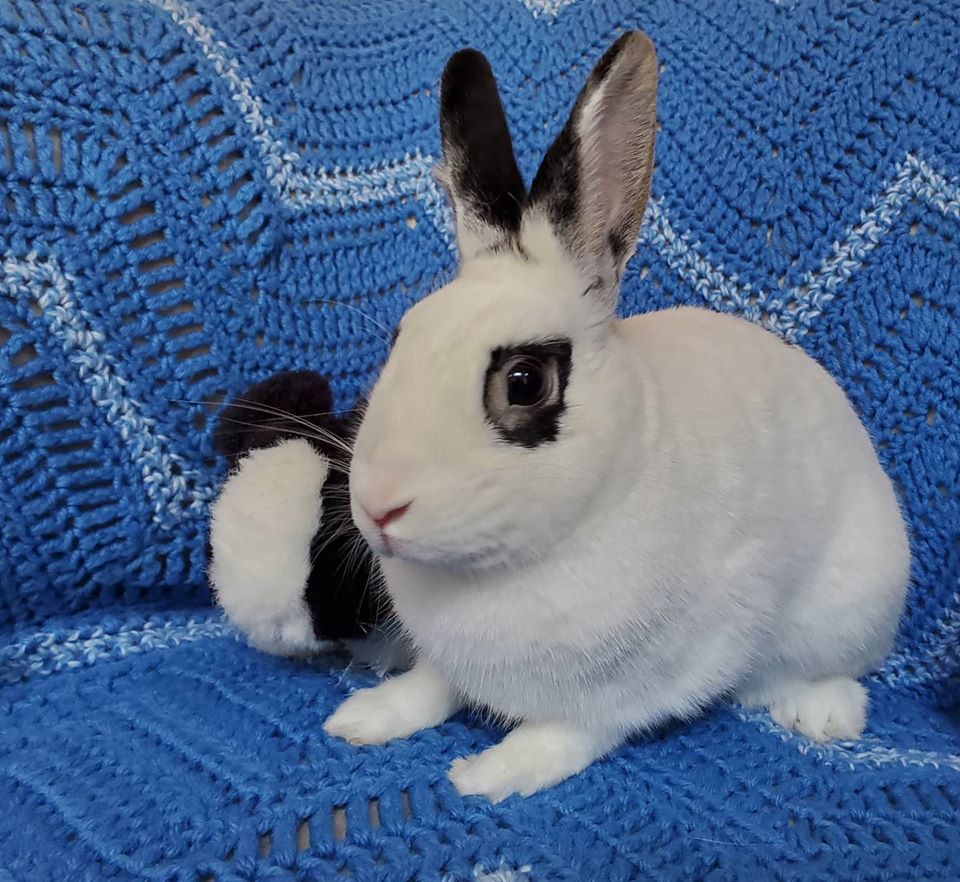 A real bunny husbun's much better!
Adopt Us