Emiko
Introducing Emiko (formerly Guda)!
A busy bunny girl, she needs lots of toys and projects to keep her happy. Also, she hates being confined in any way. She doesn't have the patience for other rabbits, but with the right person, she's a love ❤️ and a cute chocolate-and-white Lionhead rabbit, as you see.
We've learned a few additional things:
She loves specific people. She can be moody. She runs the house.
Emiko has already been spayed, vaccinated for RHDV2 and microchipped. She's now fully grown and ready to be adopted!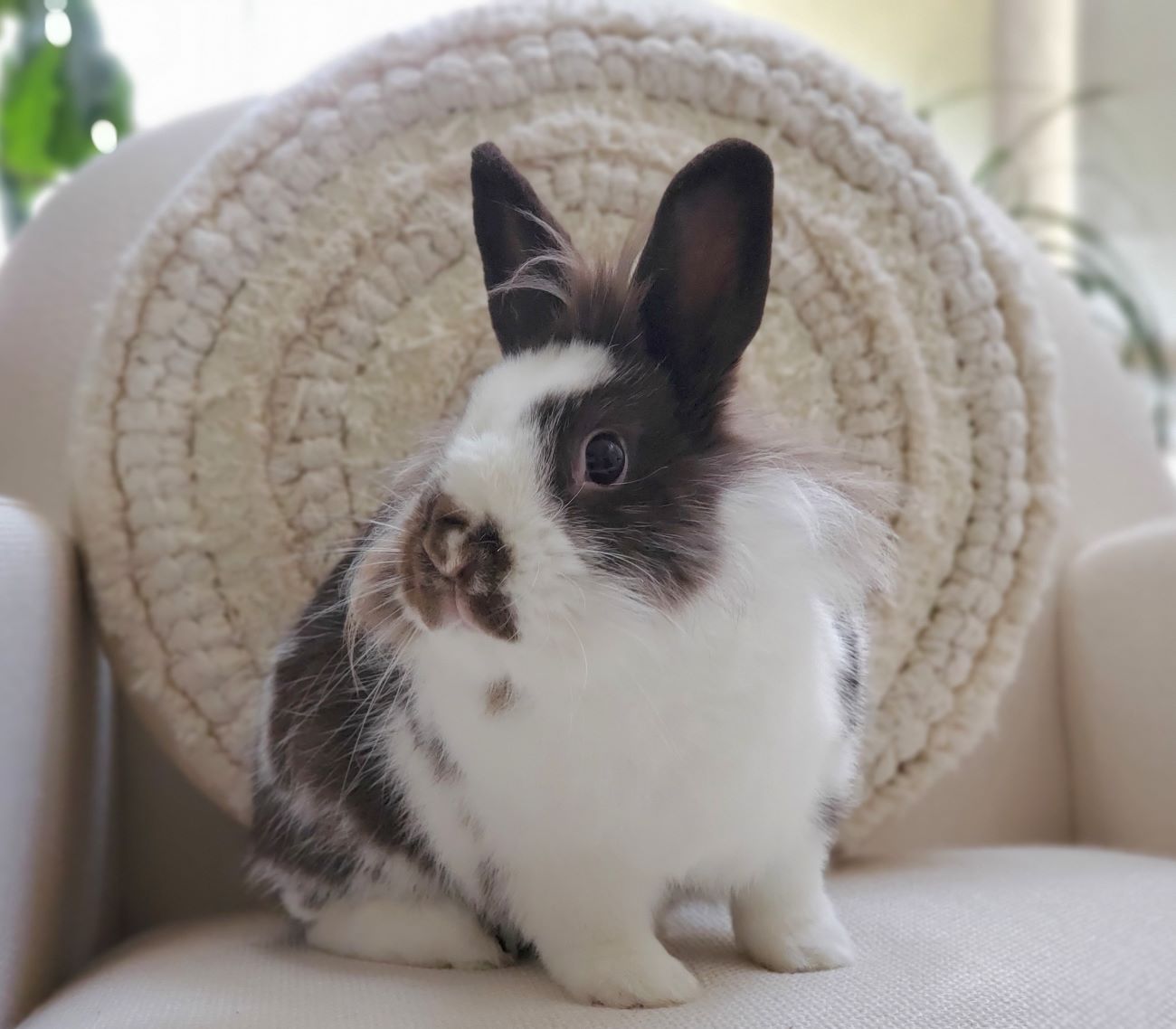 Adopt Me